Healing Massage Therapy
Café of Life Marin offers healing, relaxing massage therapy in our beautiful Mill Valley office. We specialize in deep tissue massage for sport injuries, arthritic conditions and repetitive stress injury. We also offer pregnancy massage.
Although you do not need to be a chiropractic patient to receive massage therapy at Café of Life Marin, many of our patients do choose to use our massage services because of the additive benefit that massage therapy provides.
Benefits of Chiropractic with Massage
If you are receiving chiropractic care, massage therapy can help your adjustments have greater impact, since massage loosens the muscles around your joints. Massage therapy treatments at Café of Life Marin can also be doctor directed. Since you are evaluated before your massage therapy begins. Dr. Seth Labott can fill the therapist in on what is going on with your body, what the focus of your massage therapy should be and how the therapist can best assist in the healing of your condition.
Often times, it is the muscles surrounding your skeleton that are contributing to your lack of alignment, since tight muscles pull on bones. Over the years, this pulling can lead to displacement that causes you discomfort and pain. Muscles that are loosened by massage will pull less on your bones and result in less distortion in your frame.
Pairing massage with your chiropractic care at Café of Life Marin is a great way to help alleviate your tight muscles and ensure that your spinal adjustments are as effective as possible.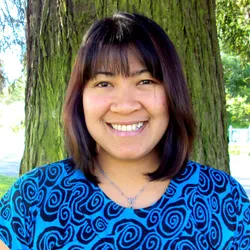 Bee Luadthaharn
Body Work Education/Experience: I studied at Wat Po Thai Traditional Massage School and Diamond Light School of Massage and Healing Arts.
Modalities: Swedish, Deep Tissue, Pre-Natal,Thai, Reflexology, Shiatsu
What drew me to massage as a career? I grew up seeing my dad getting massage all the time and he was feeling better every time! I'm trying to give massage to my family and friends because it helps them feel better and I feel better too.
Favorite body part to work on? Why? Lower back and glutes muscle because I injured my lower back long time ago and I have to study many ways to make me get better!
In my downtime, I love to spend time with my family. I love to take my daughter to the beach and can't wait to take her to see movies. I love eating so I'm enjoying cooking a lot!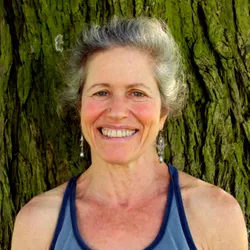 Lori Salomon
Body Work Education/Experience: I received my original 1250 hours at the Boulder School of Massage Therapy in Colorado in 1984. I have also completed Trainings in Tuina massage, Paul St. John's Neuromuscular Therapy, Medical Massage, Orthopedic Massage, and Trigger Point Therapy with the Neil Asher Institute. I have most recently studied Hilot, the traditional medical tradition from the Philippines. I had a two year apprenticeship with Jeffry Cohen, Hilot practitioner and master therapist in Residence for San Francisco Ballet and the San Francisco Symphony. I also teach alignment based Yoga and Aerial Yoga Play, which incorporates suspension training with with asana to encourage lymph, joint and spinal health.
Modalities: I use many different Deep Tissue and Trigger Point modalities for pain relief. I offer prenatal and sports massage as well as soothing therapeutic sessions.
What drew me to massage as a career? In my former life I was trained as a figurative painter and dancer. Manual skills developed naturally from my admiration for the beauty of the human form and from my own experience of the potential of Bodywork to seriously enhance performance and well being.
Mill Valley Office Massage Therapy Hours
9am-7pm Monday through Friday
Make your massage therapy appointment by calling: 415-389-1098
Ask about our special Massage Therapy packages!
---
Cafe of Life Marin offers healing, deep tissue massage therapy and chiropractic massage. We serve Marin County, Sonoma County, Northern San Francisco, Mill Valley, Corte Madera, Larkspur, Sausalito, Tiburon, Belvedere, Kentfield, Ross, San Rafael, The Presidio and The Marina.